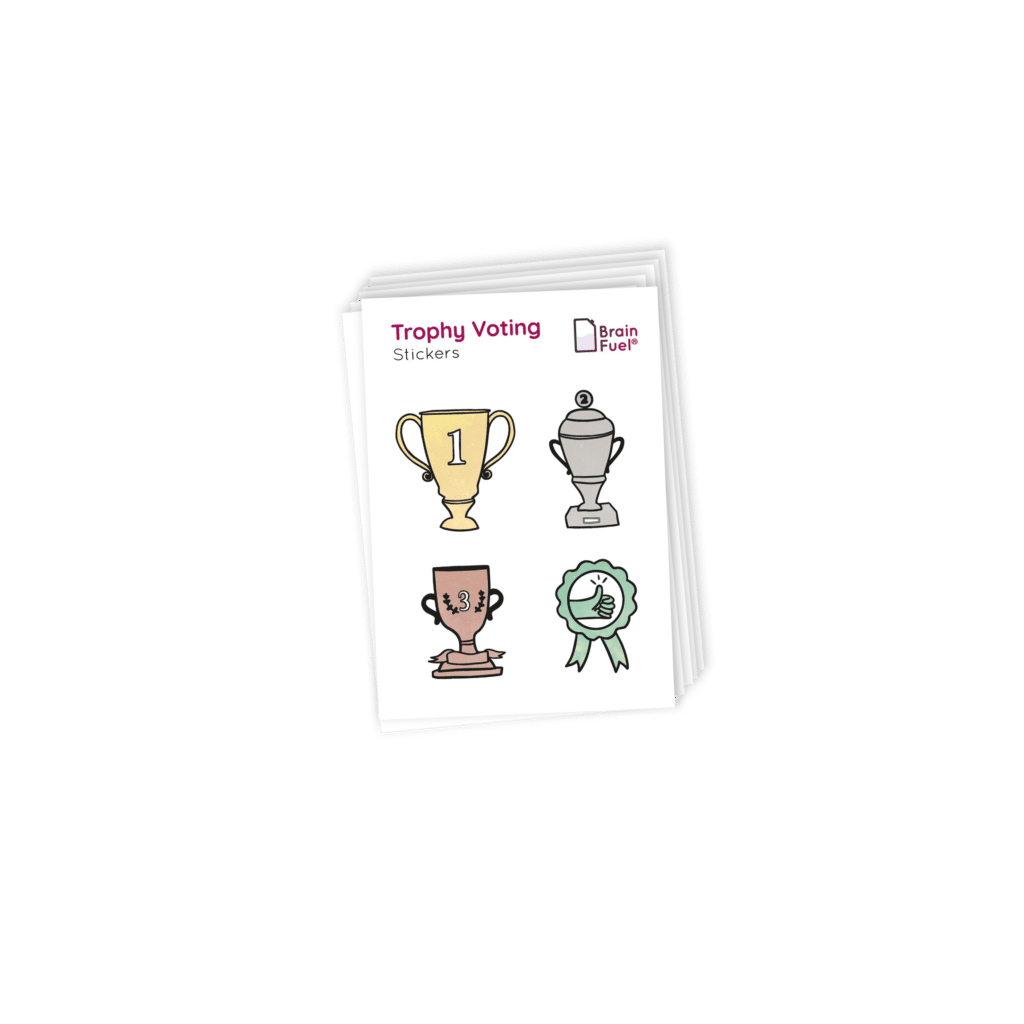 Trophy Voting Stickers – 25 sticker sheets
Trophy Voting stickers; give the best ideas a prize!
Description
Trophy Voting allows you to vote at the end of your session which ideas or concepts you think are the best. Ideal if you want to present the results of your session to others. Show which ideas are so good they deserve a prize!
This is what you will get
25 sticker sheets
Stickers in 4 categories (1st prize, 2nd prize, third prize and consolation prize)