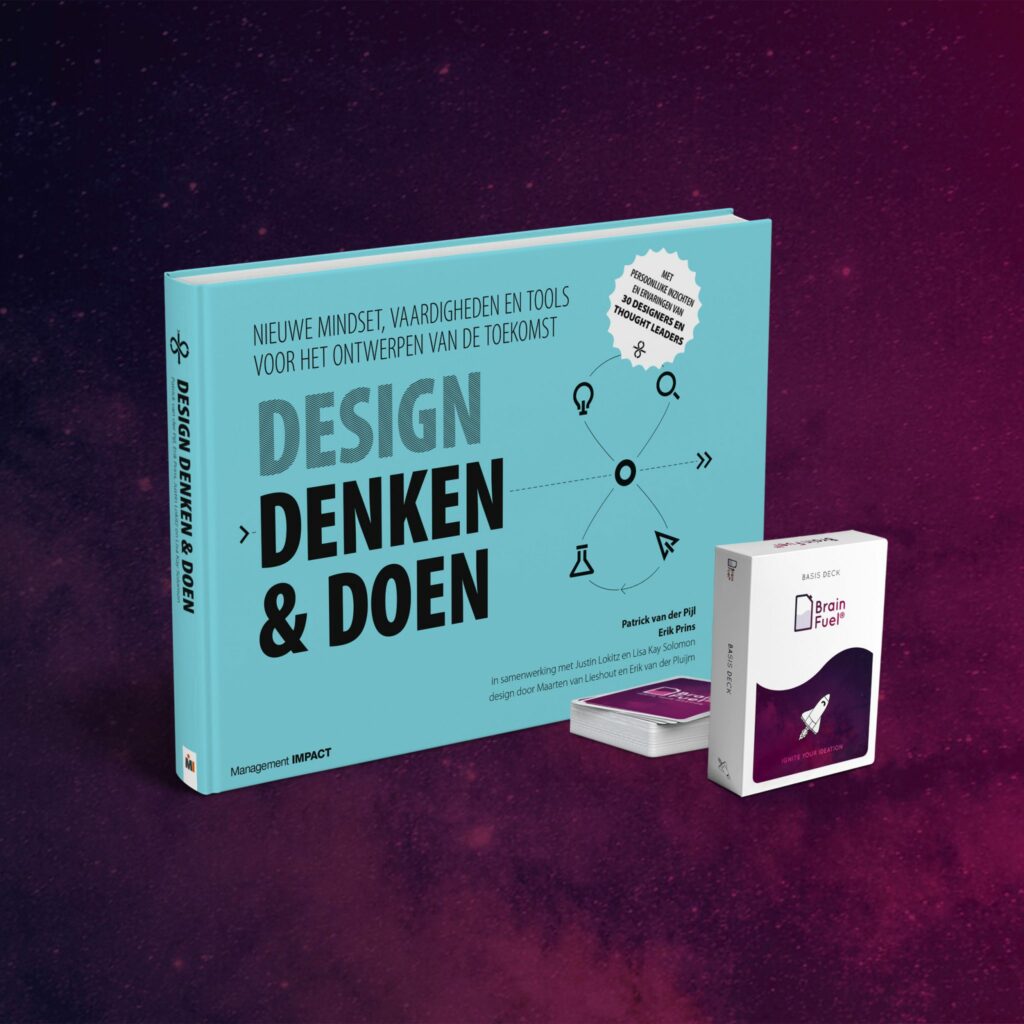 Combo deal: Brain Fuel + Design Denken & Doen
If you want to be successful in the world today, you have to design the world of tomorrow. Brain Fuel is your tool if you want to brainstorm about that, but there's more work to do. Understanding, validation, prototyping and implementation for example. Brain Fuel is one of the tools in Design Denken & Doen, written by Patrick van der Pijl and Erik Prins. NB: Design Denken & Doen is only available in Dutch.
Description
In Design Denken & Doen, you find innovative tools and insights, which help you in understanding your customers and invent solutions for them. Lots of best practices show you how designers and thought leaders make these happen. What are you waiting for? Put your team together, develop the mindset of a designer and start designing that better world!
Contents Design Denken & Doen
8 chapters with design techniques
48 case studies
19 design tools with how-to tips
7 core competences
30 insights of designers and thought leaders
Contents Brain Fuel Base Deck
100 brainstorming cards (English)
4 categories (characteers, animals, objects and locations)
10 DIY cards you can make yourself
4 method cards to help you get started
2 funnel cards, that learn you compose the perfect brainstorm