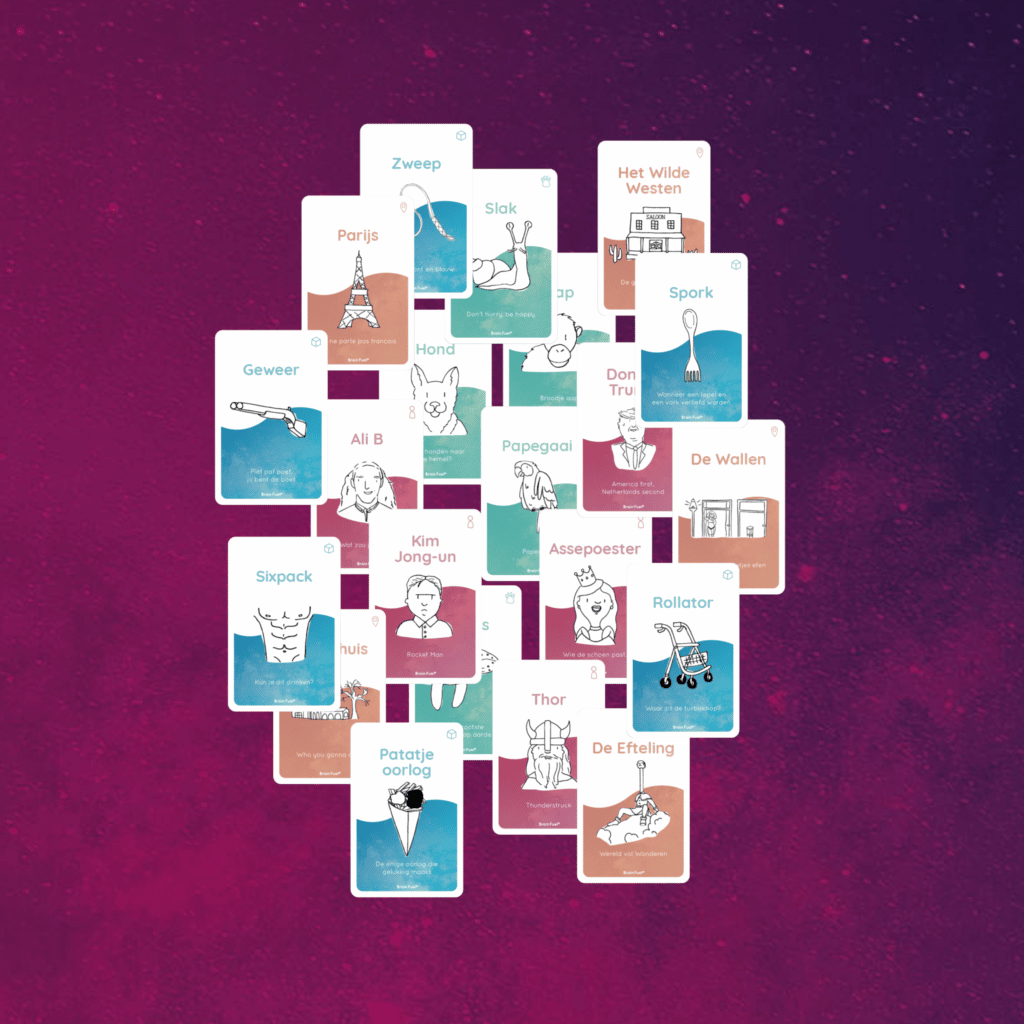 Brain Fuel – Digital Cards (NL)
Because you asked for it: 40 digital Brain Fuel cards plus one bonus card. These cards were specially made to make your online brainstorm faster, easier and more fun!
Description
Use the Character, Object, Animal and Location cards during your session and see your challenge from a new perspective to come up with solutions you would never ever have even thought of otherwise.