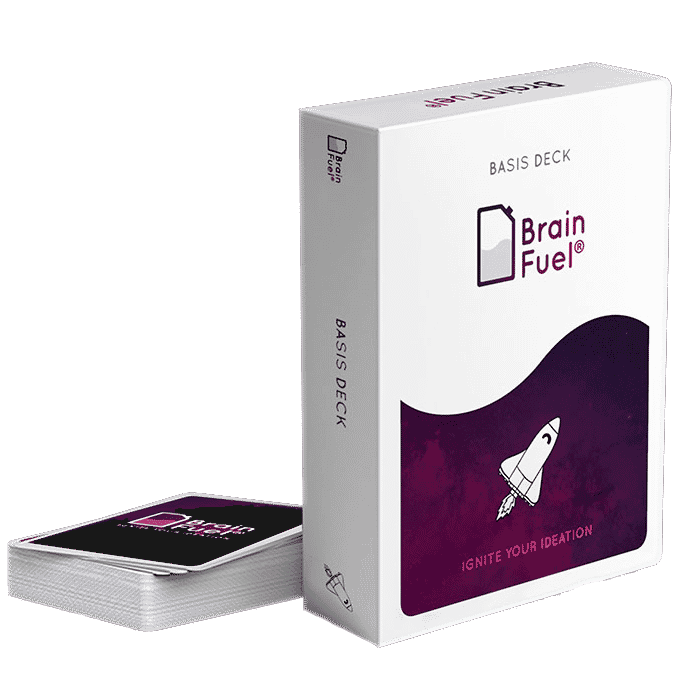 Brain Fuel – Base Deck (NL)
The Brain Fuel Base Deck: the fundamentals of Brain Fuel with 100 cards in four different categories.
Ignite your ideation with the Brain Fuel Basic Package; the foundation of Brain Fuel. 100 cards divided in 4 different categories will make your brainstorm faster, easier, and more fun! Implement the character, object, animal and location cards in your brainstorm easily with our selected methods, and take a look at your problem from a different point of view. Let Brain Fuel break through your standard thought patterns so you can come up with ideas you'd normally never think of.
In this package you will receive:
100 brainstorming cards (English)
4 categories (characteers, animals, objects and locations)
10 DIY cards you can make yourself
4 method cards to help you get started
2 funnel cards, that learn you compose the perfect brainstorm
We plant a tree with One Tree Planted for every order.